Ontario North Fishing Adventures is located in the small town of Oba, ON, in the heart of Canada's vast wilderness. We cater to first time and novice anglers, as well as the seasoned pro.
Pursue the abundant walleye, northern pike, whitefish, and jumbo perch through fifteen miles of the famous Oba River, and fertile Cameron Lake. We offer fully guided packages and do it yourself trips. Your accommodations are a private six person cabin. You and your party will have the entire camp to yourself, to do what you want, when you want. All modern conveniences are available to you, right in your own cabin. Come and experience the best service in Canada featuring professional fishing instructors and guides, top quality accommodations and equipment, superb shore lunches coupled with fantastic fishing.

"I have fished all across Canada, indeed, much of the world and I can tell you that Aron and Matt Yukich are two of the finest guides with which I've had the pleasure of fishing. And these guys cook a mean shorelunch that is not to be missed."


Gord Pyzer
Fishing Editor, Outdoor Canada Magazine/ Field Editor, In-Fisherman Magazine and Television/ Co-Host, The Real Fishing Radio Show

"Anglers beware: Matt and Aron Yukich are addicting. They should have warning labels on their foreheads. They're the epitome of what guides should be-a perfect blend of professionalism, fishing expertise and personality that will bring you back to see them time after time. Any guide worth his salt can whip up a fair shore lunch, but these guys pull haute cuisine out of a hat then put you on fish. So forget about napping with that painfully packed belly. Loosen your belt and get to work, because if the fish are catchable at all, you're right on top of them. One dose of Yukich and you're hooked!"


Matt Straw
In-Fisherman Magazine Editor/ Walleye Insider Magazine Contributing Editor/ Host of In-Fisherman Television Show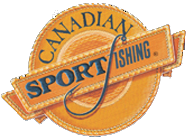 Check us out in the Canadian Sportfishing Blog - - with Italo Labignan
Trophy Walleye fishing at Kiwanis Club of Lakeshore, 1st Annual Walleye Tournament, St. Mary's River, ON.